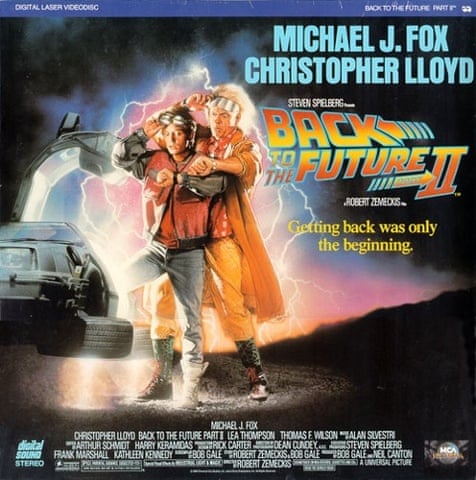 Since the dismal weather means you aren't out playing on your hoverboards how about tucking up with a Pepsi Perfect and a dehydrated pizza and reading a good time travel tale instead.
The Time Machine by H.G.Wells (fee eBook)
Classic time travel where having build his time machine (a phrase coined by Wells) this Time Traveller hops around the past and future observing but not interfering.
You can also read H.G.Wells' gripping, time travel, murder mystery, short story
'The Chronic Argonauts' for free online
.
A Connecticut Yankee in King Arthur's Court by Mark Twain (free eBook)
The hero of this tale finds himself uprooted from 19th century America to Medieval Britain where he sets about setting up the infrastructure for a civilised society.
If you can head down to the library why not try:
Tom's Midnight Garden by Philippa Pearce
A grandfather clock that strikes 13 opens a portal to the 19th century in this classic children's story. If you haven't read it yet now is the time, there is good reason why this has remained in print since it was first published in the 1950s.
The Time-Traveler's Wife by Audrey Niffenegger
Henry can't control his spontaneous time travel while his wife, Claire, is stuck on the same linear path as the rest of us. This is a tear-jerker folks, keep a box of tissues on hand.
The Restaurant at the End of the Universe by Douglas Adams
Sequel to The Hitchhicker's Guide to the Galaxy it sees our hero of sorts Arthur Dent on a quest with his new found travelling companions to find somewhere for lunch. Where better than at the end of the universe?